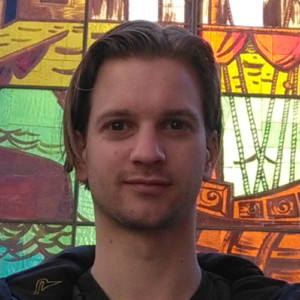 Gijs Stuurman
TheGeez.net Software development and consulting

With CREPL you can write and run ClojureScript code together in a browser. Like a "Google Docs" with and for ClojureScript. Learn how generative testing with test.check helps making the collaborative editing work. See how Pedestal and re-frame combine into a web application made with Clojure and ClojureScript that runs ClojureScript.
Gijs has been working professionally on Clojure and ClojureScript applications for over 6 years.